Can you believe that we are almost through the first month of 2013?!
The kids will be back at school next week and then all the fun stuff will start! Back into a routine of early mornings, making lunches, school runs and homework!
If you are anything like me you'll also be making sure that you add in your time to keep up with your exercise routine. I haven't been too bad over the holidays, nothing specific but fairly consistent with my training. Or, do you need a bit more of a kick in the backside to get those New Year resolutions rolling ...
I'm not sure what plans I have for 2013 yet but I do know that I'm dividing mine plans / goals / intentions into categories .. Health, Fitness, Work, Family. I'm not sure if this will work as this will be the first time I try this .. I'll let you know!
I don't have any specific goals / intentions for each category as yet but I do have a few ideas rolling around in my head, I've just got to sort them out!
Have you made any resolutions / goals / intentions to
start exercising ... again ...
make those "lifestyle" changes ( there is NO DIET words being used! )
Sometimes we all need a little bit of an extra push to get ourselves so what better way than to win a little piece of technology to help you out on some of those tough workouts!
Fitness First are giving you the chance to win a Green 2GB iPod shuffle RRP$55 to make those workouts just that bit more enjoyable. Who doesn't love working out to music? Some research has even shown that upbeat music can help you stay motivated during your workout and train harder so you can maximise the benefits of your exercise session!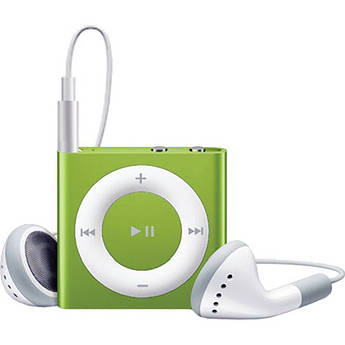 Here's what you need to do to enter ...
* Leave a comment on this post letting me know what your goals or intentions for 2013 are ... If you are posting anonymously please leave me some details so that I can get in contact with you if you win.

Additional entries ..
* Head on over to Fit Mum's facebook page to "like" it and share with your friends. Let me know in your comments.
* If you are a tweeter .. tweet about the giveaway .. "follow @Fit_Mum and RT for your chance to win a green 2GB iPod Shuffle from Fitness First!

www.fitmumsblog.blogspot.com.au

#giveaway"
And the fine print ...
This competition is hosted by fitmumsblog.blogspot.com.au and the prize is one green iPod Shuffle valued at $55. The prize has been donated by Fitness First. The competition opens 22/01/2013 and closes 12am 29/01/2013. The winner will be drawn 30/01/13 at random with the help of random.org and will be notified by email as soon as possible after the draw. The prize will be posted to the winner within 21 days. The competition is open to entrants with an Australian address only. I was provided with a complimentary iPod shuffle. Should the winner not contact me within 48 hours the prize will be forfeited and re-drawn.